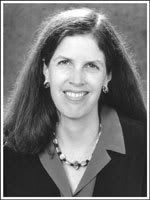 Sociologist and executive director of New College Berkeley, Susan S. Phillips, PhD, recently spoke on spiritual direction at Regent College in Vancouver, British Columbia, Canada. Kian-Seng Yap, an MDiv student at Regent, wrote about the presentation.
Phillips begins by stating her wariness of calling oneself a 'spiritual director' for God is the ultimate spiritual director. In her work, she experience firsthand that people find it easier to talk about their sexual lives, working lives etc than their spiritual lives. Her work then is to help people to find their spiritual bearings in order to determine how to walk their spiritual journey.
Read all of his report
here
.